image from Domino..the look that inspired it all

Anyone who is a interior designer/has a keen eye for this, I need your assistance! I have a love/hate relationship with this print. I love it in the sense I want to incorporate it into my condo, but I want to avoid looking too french country.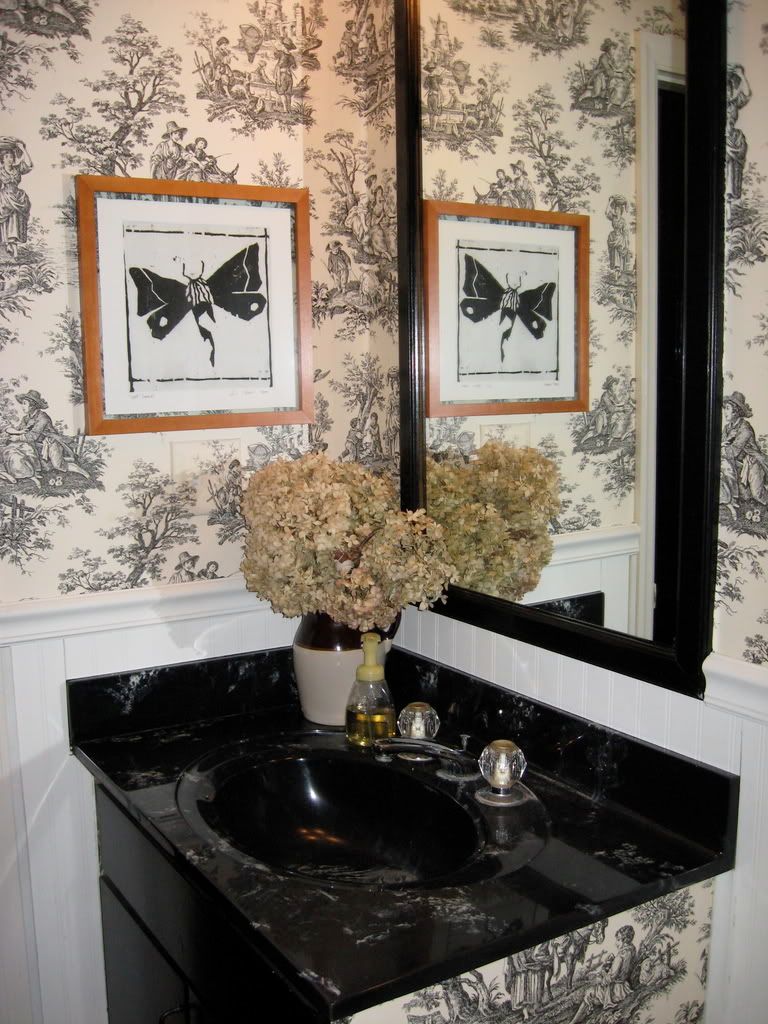 I love how this bathroom looks, but I don't have windows in my bathroom, and I was told that in that situation, too much moisture is bad for wallpaper..is that true?

I feel like this hot pink toile looks kinda bad-ass...like a twist on the classics..which I am all about

I like the idea of maybe framing some wallpaper..or maybe doing panels?


A cool, quirky office inspiration board