On my first day of college, while the football and baseball teams moved my boxes into my dorm and I hit the coffee shop on campus with my Mom. That is where I made my first friend, Yodit. She has the most fascinating background, her father is American and was an ambassador, her mother Ethiopian royalty, and she was born in Germany, educated in Cairo, and somehow ended up in our small little school.
Yodit started a bathing suit line,
Bantu
. Bantu wants to reinvigorate Africa from the inside out by utilizing an all-African manufacturing process. "It is Bantu's mission to support and grow the African economy while providing high-quality working standards, opportunities for growth, and a living wage to its workers," says Yodit. "Hopefully consumers will begin demanding finished products from Africa, a place typically only considered for raw materials." Because of Bantu's investment in Africa, it has qualified for the African Growth and Opportunity Act, which allows the company to take advantage of tax breaks from the U.S. government.
Here are some pics from her latest photo shoot: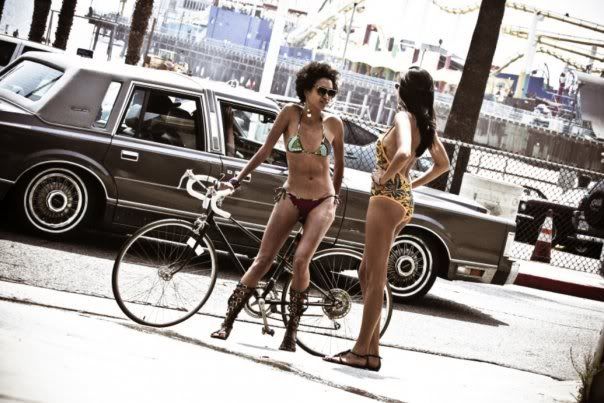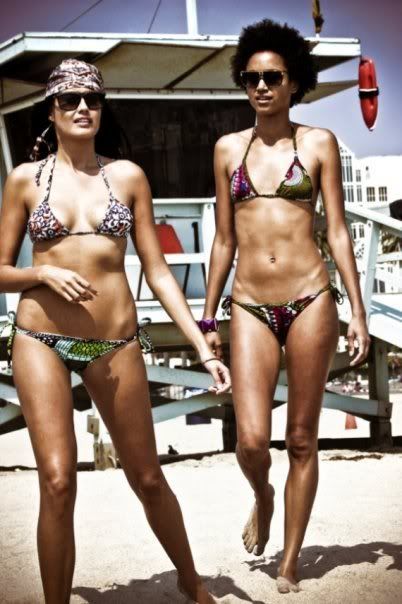 Each colorful Bantu swimsuit in this year's collection is entirely manufactured in Ethiopia, but in the future, Bantu may take its show on the road and produce collections and accessories in other African nations. Bantu's swimsuit patterns are taken from the centuries-old West African textile industry that originated with the wax cloth in cities lsuch as Dakar, Senegal, Abidjan, and Cote d'Ivoire. The juxtaposition of colors and patterns reflects the weaver's identity, character, and beliefs.
The suits are available at Barneys New York, and most recently,
picked up by Anthropologie