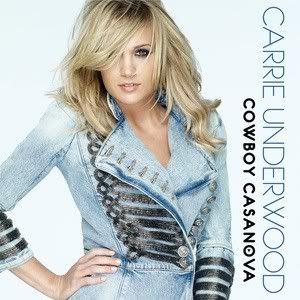 Carrie Underwood released her new single, Cowboy Casanova, to her you tube account last week, and I LOVE it. It has been playing on repeat all weekend, and yes, it is my new ringtone. It is an upbeat song in the spirit of Before He Cheats and Last Name, this is another great girls night song. I'm pretty sure we all know this guy, or have dated this guy, or have fell into his trap at some point.

Listen to the song here.

Her new album, Play On, comes out November 3rd.