We thought we would end the year and our series with a little interview with us!
We really haven't answered personal questions on the blog much, so we thought you may like to learn a little more about us!


Why did you start blogging?
We started blogging out of boredom really. When we worked together and were on gchat for 8 hours a day, we would constantly be sending each other blogs, articles, websites and clothes we loved. We thought it might be fun to start our own! The name was quite easy to think of..in college, one night after a few too many cocktails, we were having a slumber party and somehow before falling asleep, one of us said "Sweet" and the other responded "Nothings" before going to bed and since then, when were chatting or texting before bed, we always end our convos like that. We thought it would be such a fitting title for the blog..a look into all of the sweet nothings that fill our life!
What are you current favorite:
Song:
S:Even though it's not a single, I am obsessed with John Mayer's "Assassin"
D: The Cast of Glee singing "Last Christmas"
Vacation spot:
S:London, no question about it...other than San Francisco, it has got to be my favorite place on the planet.
D: I am dying to go to Croatia..can it be a favorite if you have never been?
Guilty Pleasure:
S:cheesy reality TV...I'm so excited "Real Housewives of Orange County" is back, and now that "Jersey Shore" has started on MTV, I have hours of entertainment for lazy Sundays.
D:

What are you most surprised about from blogging?
S:the fact that people actually read our blog still amazes me...and that fact that we have managed to keep it up, and continue to get more followers is amazing!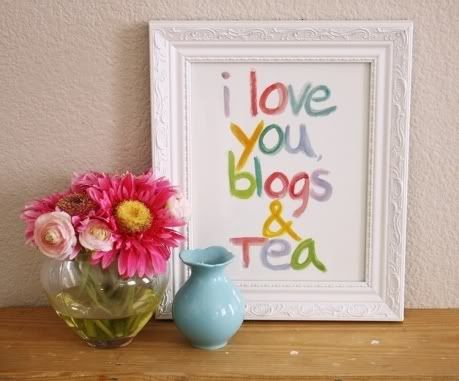 D: The relationships with other bloggers! I don't know if this sounds lame, but I honestly feel like I have made this network of friends from around the country..we all know so much about each others lives and passions, it's hard not to think we're all BFF!
What are your goals for 2010:
S:I want to finally get back to the gym, and continue to be happy, and have fun out on my own in the city.
D: Learn to ride a bike, actually save some money, and tackle the ever expanding project list I have for my condo!

What is currently inspiring you right now?
D: Glitter shoes, barbi pink nails, elephants, and all things preppy

Any final thoughts?

S:Thanks for reading! We'll keep trying to entertain you with our daily posts!

D: I found this print on a blog and just knew I wanted to end with it. Sometimes we need reminding its ok to live like your in a fairy tale!